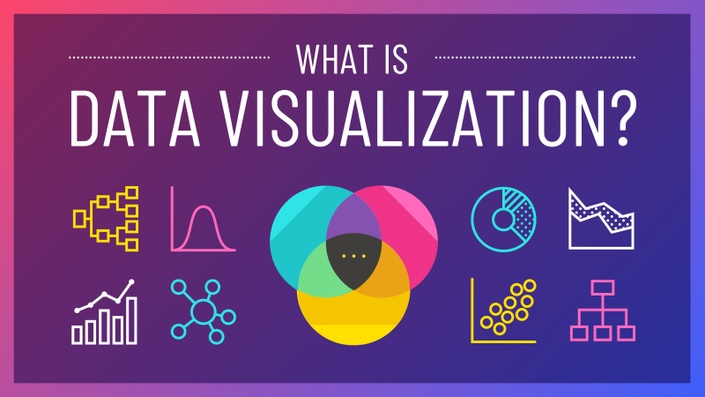 Certificate Course - Data Visualizations and the Age of Intelligence Analytics
Leveraging Visual Analytics and Moving from Data to Evidence
Watch Promo
EARN YOUR DATA BADGE: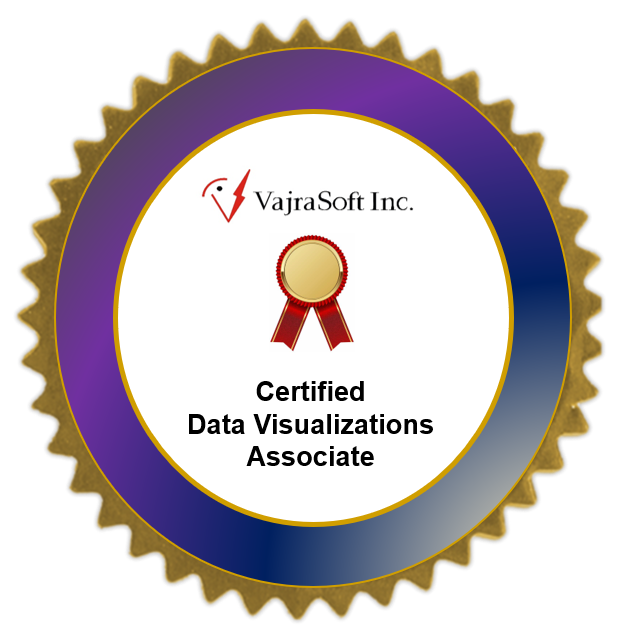 SECTOR SERVICES:
Data Visualizations, Intelligence Analytics

OBJECTIVE:
This course, Data Visualizations and the Age of Intelligence Analytics is designed to provide a thorough understanding of what Data Visualization is. It helps you know why Data Visualization is critical for business. You will learn the Data Science essentials,Gain insights to Data Visualization Tools etc.
Driving business growth and accelerate business decisions is the practical skill that you gain out of this course.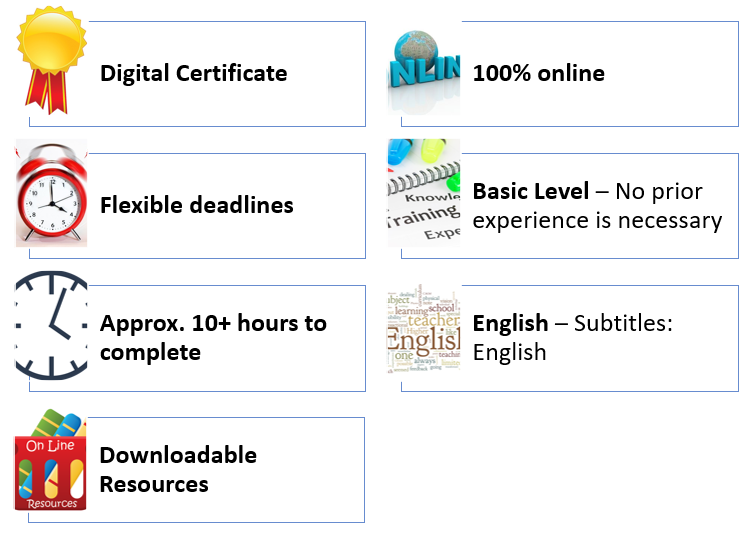 WHAT YOU'LL LEARN:
Understand Data Visualization
Understand Data Science and it's goals
Learn how to leverage dashboards and visualizations
How to interpret visual data
Understand data visualization (DV) tools
Learn to accelerate business decision making leveraging the intelligence analytics
Course Content:
Real World Evidence for Evidence based Outcomes - Moving from Data to Evidence
What does Big Data offer for moving from Data to Evidence
What is Sufficiency?
Data Sourcing and Collection for gathering evidence
Administrative Data: Information Data Capture
Real World Evidence for Evidence based Outcomes - Different Perspectives
Real World Evidence for Evidence based Outcomes - Clients Perspective
Real World Evidence for Evidence based Outcomes - Healthcare Provider Perspective
Real World Evidence for Evidence based Outcomes - Resource Manager Perspectives
Real World Evidence for Evidence based Outcomes - Data Services Perspectives
Why Evidence based Data Visualizations are needed? - Making the Case
Business need for creating such visualizations
Why Evidence based data visualizations are needed? - Interlinking with other sub-systems
Mapping Business Challenges to Data to categories - Data is used by whom, when and how
What Business challenges is it addressing - Multi-faceted analysis
System of Categories to which business needs and challenges are mapped
Make Business Case: Asks from a Client Standpoint
Make Business Case: Asks from a HCP's Standpoint
Making Business Case: Asks from a Health Systems Manager's Standpoint
Why are Data Visualizations so Important?
Goals of Data visualization
Understanding Data Science
Data Visualization: What it is and why matters
Data Visualization Tools
Data Visualization - Visual Analytics
Data Management
Data Visualizations - Core Dashboards
Case Study - Artificial Intelligence at Technology Level
Artificial Intelligence at Sub technology Level
Case Study 2: Patent Maps
Time Series Maps
Assignee
Patent Density over timeline Learn
What is Data Visualization
Why Data Visualization is critical for business and why it matters
Concepts of Data Science
Gain insights to Data Visualization Tools
Case Studies of Data Visualizations
Why Intelligence Analytics are need of the hour
Your Instructor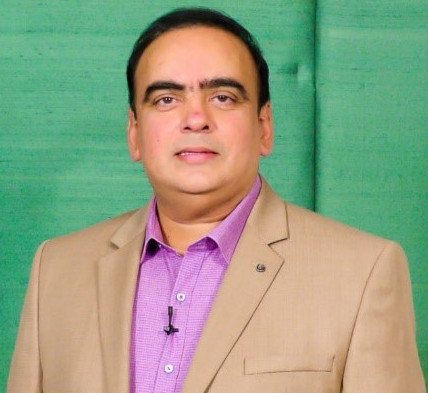 Kameshwar Eranki is a Serial Entrepreneur and Founder and CEO of Silicon Valley-based Innovation and IP Management company, VajraSoft Inc. (VSI). VSI promotes disruptive technology innovations, fast tracks IP Commercialization, co-creates global innovation hubs and accelerates Innovations from Lab to Market. Mr. Eranki is also Founder & Chairman of Proactiff Digital Healthcare and is a strategic investor and mentor in many pioneering startups. As a global Innovation and IP Commercialization expert, he has led the transformation of several major commercial enterprises, as well as, educational entities in several countries.
Kamesh has designed and is now deploying 54 graduate (MS) program courses for Universities globally and offers 350+ certificate programs in Innovation, IP Management and Technology Commercialization. Kameshwar works globally with Fortune 500 companies and is involved in over 850 startups - from Silicon Valley to UK to Dubai to India and has received numerous awards including "Entrepreneur of the Year 2019" from the Indo-American Foundation.
As the original architect of E-learning, Mr. Eranki revolutionized how education is delivered online. He also created online/internet banking and was the originator of E-commerce as well. He has now assumed the greatest challenge to date which is to radically reform healthcare systems worldwide - transforming them from reactive "sickcare" models to proactive, preventive "healthcare" systems. This healthcare designed for the future is enabled with IoT and Point-of-care Health devices and delivers digital health, remote patient care monitoring, digital therapeutics and real-world Evidence-based care including comprehensive Integrative Medicine Modalities. In addition to global speaking engagements, Kameshwar has been featured in 500+ magazines, articles and industry publications. He holds an MS in Electronic Commerce and MS in E-Business Systems and Technologies from Golden Gate University, San Francisco and lives in Silicon Valley, USA.
Frequently Asked Questions
When does the course start and finish?
The course starts on enrollment and based on the type of course, program finish time will vary. It is a completely self-paced online course - you decide when you start and when you finish.
How long do I have access to the course?
After enrolling, you have at least a year to access this course - across any and all devices you own.